Cinematic Designer / Senior Cinematic Designer (Remote, Hybrid or On-Site)
This job is no longer accepting applications.
Company Description
Metaverse is a young and independent game development company led by industry veterans who worked for core games such as Far Cry, Halo 3, Warface, League of Legends, Metro Exodus, and more. We are developing Angelic, which has an equal emphasis on storytelling and party-based RPG elements, all backed by a dark and compelling science-fiction setting in which you are often mesmerized by the complexity of the events happening around you. If you are up to a challenge and want to deliver unforgettable RPG experiences to players around the world, our family is ready to welcome you!
Job Description
Metaverse Game Studios is looking for Cinematic Designers to join our team to work on Angelic, an upcoming narrative strategy RPG set in a dark science fiction universe. Our Cinematics Team is responsible for creating compelling interactive scenes and cutscenes using animation libraries and motion capture. You will create scenes that are compelling and emotional or spectacular and bursting with action.
Daily responsibilities:
●     Create compelling scenes with excellent pacing, acting, cinematography, editing and timing.
●     Communicate with the design and development team to improve the readability of visual storytelling and establish perfect continuity of the story with gameplay.
●     Complete tasks on time in high quality.
●     Help us to establish pipelines and technical requirements, and guide the team to maintain them.
Qualifications 
●     Good understanding of what creates great storytelling and how to use means of expression to create coherent and memorable scenes and sequences
●     Good understanding of acting including posing and timing.
●     Good knowledge of cinematography and editing.
●     AAA games development experience (doing long-form project(s) from inception to completion).
●     Self-motivated team player.
●     Solid Unreal Engine 4 and/or 5 experience
●     Ability to quickly learn new software.
●     Technical problem-solving.
●     Quick to adapt to company proprietary software.
●     Excellent verbal and written communication skills in English.
Nice to haves: 
●     Genuine interest in RPGs and science fiction.
●     Experience directing and/or acting
●     Experience with working with a screenplay
●     Experience working with animation
Apply
Your application has been successfully submitted.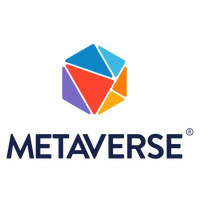 Metaverse